Trademarks
Our Utah attorneys are experienced in registering and prosecuting trademarks before the U.S. Patent and Trademark Office (USPTO). We have filed and prosecuted hundreds of trademarks before the USPTO (samples are to the right). The Internet age has made it more important than ever for companies offering products or services to register their logos, brands and names as trademarks before the USPTO (and their state of business). Registered trademarks can protect domain names from cybersquattering and prevent knockoffs of legitmate products from entering the U.S. market from China, including stopping sales of knockoffs on Amazon and eBay. We have represented hundreds of local Utah companies and municipalities in procuring registered trademarks, and are experienced not just in filing the trademarks, but litigating trademark rights after they are established.
Many of our clients do not know that registered trademark protection is available not just on logos, but brand names, slogans, catch phrasing an even packagin. We can protect both the look and the text constituting your mark, as well as company names. Protected names are called "word marks" while protected logos are called "stylized marks." Examples of well-known stylized marks are below.
We Offer Utah Clients Seeking Trademark Protection a Money-Back Guarantee
We offer all clients seeking trademark protection a money back guarantee and in registering their trademarks. We charge $1,200 to file and register a trademark with the USPTO (which includes the filing fee) and refund this money if your trademark does not issue. Most other firms charge hourly for trademark work, then charge again while the marks are pending, often billing their client thousands of dollars over the life of the trademark for work done moving the mark through to final registration. Once a trademark application is filed, it must be prosecuted by responding to office actions from the USPTO. Often the filing of new specimens and/or statements of use is required, and sometimes it is necessary to deal with letters of protest, oppositions, or petitions to cancel filed by other parites. We are aware of clients who have paid more than $10,000 in attorney fees to other firms to handle a single trademark registration, none of which is refundable is the trademark is ultimately rejected.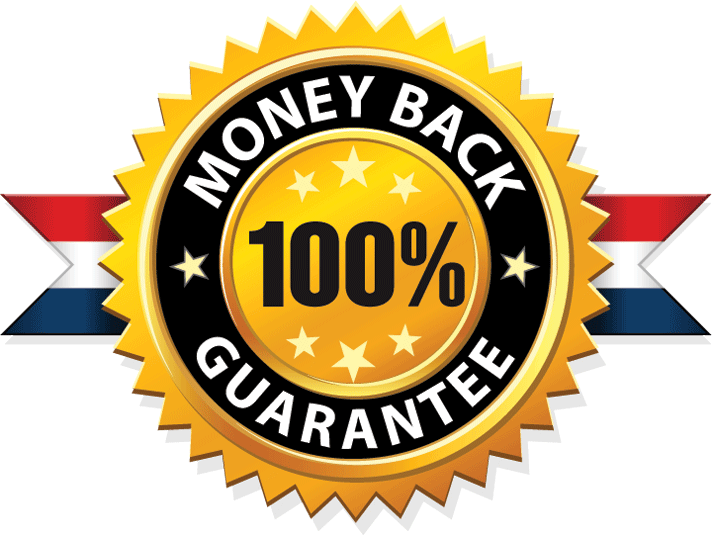 We perform a free clearance search before agreeing to prepare your mark (to determine if other trademarks may be problematic) and offer subsequent flat fee representation of $1,200 for the entire registration process, which is refundable if the trademark does not ultimately issue for the client. This $1,200 flat fee registration covers all work that is necessary over the five month period the trademark is pending to register the trademark, including the filing fee of $225. If the trademark is ultimately rejected, we will refund the entire $1,200. We offer this service because of our confidence level in our own ability to search for problematic marks before filing and our ability to push trademarks through the USPTO. We can also help with state trademark filings (Utah State trademark).
We have filed hundreds of trademark applications for clients. Below is a sample of our own trademark registration for our law practice.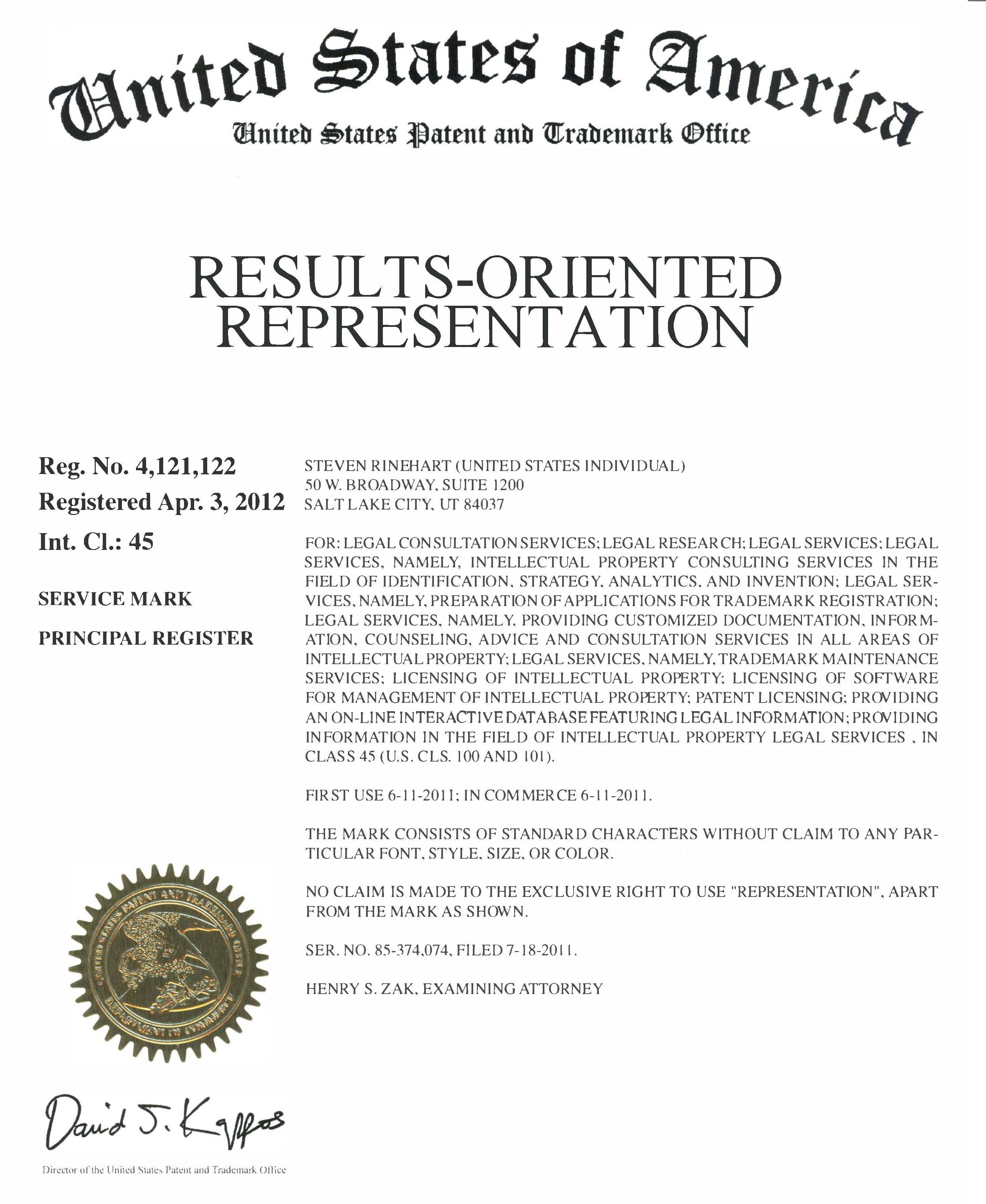 Contact Information
Utah Patent Attorneys
110 S. Regent Street, Suite 200
Salt Lake City, UT 84111
(888) 941-9933
(801) 347-5173
(801) 665-1292
steve@utahpatentattorneys.com